Chattanooga, Tenn., (April 6, 2015) – Luken Communications' latest network offering, Rev'n, is proud to announce the addition of V8TV to its programming lineup. V8TV can be found on Monday evenings at 9:00 p.m. Eastern/Pacific starting today, April 6, 2015.
V8TV is built around the V8 Speed & Resto Shop in Red Bud, Illinois, where they specialize in building, restoring and modifying American muscle cars. V8TV takes viewers along for the ride and their restoration projects are truly the stars of the show.
Terri Coyle, Luken's Director of Programming, said, "Rev'n is proud to continue expanding its programming by bringing yet another great series to audiences nationwide, this time focusing on muscle car restoration. The addition of V8TV is another step toward making Rev'n a one-stop shop for gearheads of every kind, and we couldn't be happier to offer viewers the opportunity to be along for the ride."
The 800+ HP 1969 Camaro ZR9 is coming together nicely, and you can follow the build in the V8 Forum! Click the pic or This Link to get the whole story from beginning to end!
Painless Wiring is making it easier to retrofit your Muscle Car with new USA-made wiring harnesses to restore or modify your ride. At the 2014 SEMA show, Painless also brought out an awesome 1959 Chevrolet El Camino built in a "what if" style featuring a Rochester fuel injection setup and other period correct Chevrolet Super Sport styling elements.
Rev'n is a brand-new automotive TV channel reaching over 30 million households across the US, and we're pleased to announce the addition of V8TV to the Rev'n lineup of automotive enthusiast programming beginning in Q2. Stay tuned for airtimes and affiliate information so you can catch the show on this exciting new network!

This week, our buddy Brian Stupski of Problem Child Kustoms joins again as we discuss various topics growing out of the recent Detroit Autorama, ranging from thoughts on high-dollar cars, the role of technology as applied to custom car design and construction, and his involvement with the 1965 Dodge "Dart SL" built by Big Oak Garage which landed a spot in the Great 8. Oh yeah, and a little about wild kustoms of the past, a new take on the toilet seat car, and a comparison of 1969 Camaros to classic rock albums.
Click here to watch the fabulous documentary on the Dark Side Of The Moon mentioned in the episode.
Click here for the photo gallery from the Detroit Autorama.
Smokey Yunick is a racing legend and a true American hero. His legacy carries on with countless innovations, tricks, patents, designs, and other advancements that we all use every day. Now, you can get your very own Smokey Yunick poster for your shop, office, garage, or all the above. These are sold by Carbon Press, the official caretakers of the Smokey estate, and are authroized real-deal stuff. Go grab a couple of the various designs for your walls, and while you are there, pick up a sign and some books, too. Your friends will all be jealous, and hopefully some of Smokey's magic will rub off on your ride.
Register or Login
Your Profile
Modify or Update Your Profile Here:
Listen to V8 Radio!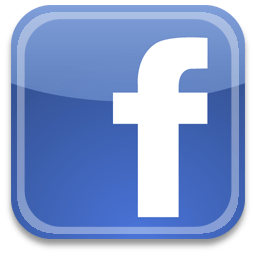 V8 Radio Facebook Page