We stumbled across this cool diner / restaurant on our way out to the 2015 SEMA show. It's called Crane's Museum & Shoppes, and it's located in Washington, Misourri. We went for the breakfast and stayed for the very well stocked antique and car museum in the back. They have tons of old car-themed items on display, ranging from antique cars and gas pumps to scale models, toys, and pedal cars. There are plenty of non-car themed antiques on display as well, so your non car-fanatic traveling companions won't get bored. Crane's is just of Intersate 70 and is easy to find. Be sure to say hello to Cooper the dog.
The 2015 SEMA show is right around the corner, and we'll be there all week bringing you the latest cars, parts, and even the Booth Babe Challenge! Join the V8TV Forum to play along!
Ringbrothers are bringing out two awesome Mustangs to the 2015 SEMA show. "Espionage" is a 1965 all carbon fiber wide body fastback Mustang powered by a 959 horsepower Whipple-supercharged Wegner Motorsports 416 cubic inch engine with custom Flowmaster exhaust. This hand crafted carbon car is finished in a flawless BASF Glasurit Waterborne custom color dubbed "Spy Green." Espionage will be unveiled Wednesday, November 4, 2015 9:00 am PT in the BASF booth # 21437, located in the SEMA Central Hall/Performance Hall. V8TV will be there with cameras rolling to learn more about the carbon creation!
Luken Communications, LLC is proud to announce a multi-station, multi-network affiliation agreement with New York Broadband, LLC, encompassing three stations and two Luken networks. The new affiliates, located in New York (DMA 1), Dallas-Ft. Worth (DMA 5) and San Francisco-Oakland-San Jose (DMA 6), will be distributed between Luken's Retro TV and Rev'n. New York area viewers can already find Retro TV and Rev'n over-the-air on WXNY channels 32.4 and 32.5, respectively. The other stations plan to launch Retro and Rev'n within the next several weeks. A complete listing of stations and channels is itemized below.
Fasteners need to be tightened properly to achieve the required clamping pre-load or your engine could have big problems down the road. In this video, we show you how to check the accuracy of your torque wrench, and explain the need for proper fastener lubrication to get an accurate "squeeze" on critical engine parts. ARP developed their Ultra-Torque assembly lubricant for this reason, as it allows fasteners to reach their target clamping force without the need for repeated torque cycles, it offers a high melting point to stay on the fastener, and it is non-metallic. Click read-more to watch the video!
Our friends at Car Craft Magazine were kind enough to include a picture of the 1969 Camaro "ZR9" on the cover of the Januay, 2016 issue! Thanks Car Craft!
The 1969 Camaro "ZR9 " was an invited guest at the 2015 Car Craft Magazine Summer Nationals in Milwaukee, WI. The car was on display in the Pro Builders Shootout area, and the crowds really ejnoyed seeing the car in person. This gallery attempts to capture some of the thousands of cars on hand in this inagural Milwaukee location. The Car Craft Summer Nationals is a great event, complete with the car show, as well as an autocross for participants.
Photos by Craig Castallano.
Register or Login
Your Profile
Modify or Update Your Profile Here:
Listen to V8 Radio!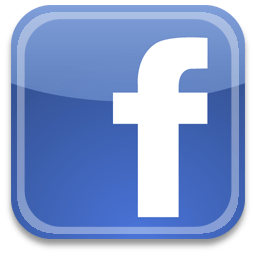 V8 Radio Facebook Page