A cool project was dropped off at the V8 Speed & Resto Shop the other day, consisting of a super-clean 1969 Ford F100 Ranger and a 2002 Ford Lightning pickup. Can you guess what happens next?
Check out the Photo Gallery to get an inside look!
CHEZOOOM, the iconic custom 1957 Chevy built by Boyd Coddington back in the '90s is going up for auction at Barrett-Jackson in January, 2015!

Barrett-Jackson Chezoom Listing

Post up what you think the high bid will be in the V8TV Forum and you could win some cool stuff!
The Fast Times built, Sonny headed, 548 cubic inch billet block V8 with twin 88mm turbos powered Spiro Pappas' '69 Camaro in the 2008 NMCA season. From the V8TV archives.

Manual transmission swaps into Muscle Cars are extremely popular, and many companies make retro-fit kits allowing a late-model 5 or 6-speed manual to be installed in the factory position in older cars. However, just because a shifter fits the car does not mean it fits the driver! Twist Machine came up with their Billet Adjustable Shifter Handle that allows you to place the shifter in any of 7 positions, guaranteeing you'll find a neutral, comfortable spot to match your reach and driving habits. You remember how much you like your tilt steering column? This shifter will help in the same way. You will be a better driver because of it.
For engine builders, and enthusiasts with ambitions in hot rod engine assembly, Jon Kaase has introduced the Boss Nine in a new kit form.
Among the kit's more prominent components, Kaase includes his noted semi-hemi cylinder heads with accompanying pistons, pins and rings as well as pushrods, shaft-mounted rockers and induction system. Everything to complete the full assembly is supplied.
Though power production may vary from 500 to 1,000hp in naturally aspirated form and up to 1,500hp under forced induction, it is the engine's evocative appearance and heritage that heightens its universal appeal. Predictably, options abound and powder-coated cast valve covers are available in silver, red and black. Indeed, in any color that can be indentified by a paint code. In addition fabricated sheet metal covers are offered in natural aluminum finish.
In performance the Boss Nine's magic is ignited by increasing its stroke length from the original late-nineteen-sixties specification of 3.590in. "Those big-port heads," contends Kaase, "don't like stroke lengths shorter than 4in., and respond enthusiastically to 4.150in, 4.300in or 4.500in, all of which we use."
Because the longer 4.500in stroke causes the piston to protrude from the cylinder at bottom dead center, Kaase recommends a Race block or a "79" block, which has a 0.250in longer cylinder wall. Produced from 1979 to the mid-'90s these can be identified by the nomenclature D9 on the block's external surface. "They're robust," declares Kaase, "and we have one at the shop. It is 0.030in over-bored with 2-bolt main bearing caps and has taken the abuses of fourteen years of dyno testing. It usually generates between 900 to 1,000hp and we've used it on all Boss Nine and P-51 tests—it's still going strong."
Holley is pleased to announce the addition of aluminum versions of the 870 CFM Street Avenger carbs. These carbs share all of the same features that the Street Avenger series is known for, but now with a 36% savings in weight. Being aluminum also means they will hold their shine longer! Street Avengers are ready to run right out of the box, and now they are better than ever! Saving weight optimizes every aspect of performance of your car, whether it is acceleration, braking, or handling. What better place to start than the top of your engine?
When you purchase an Eddie Motorsports S-Drive Serpentine Pulley System, one part number gets you everything you need to fully accessorize the front of your engine. The kits will equip your engine with an ultra-reliable, single, six rib serpentine belt system that is easy to install and they are absolutely stunning to look at.
Eddie Motorsports has recently introduced their newest S-Drive Serpentine Pulley System for Big Block Mopar engines 383-426-440. The compact drive systems are American made and come complete with all of the necessary billet aluminum pulleys and mounting brackets that are CNC machined from 6061-T6 aluminum by Eddie Motorsports in their Southern California manufacturing facility. The Mopar S-Drives are the cleanest looking systems on the market and utilize a single spring loaded tensioner to keep the serpentine belt properly tensioned at all times; there is no need for multiple, unreliable, idler pulleys to clutter up the assembly.
Register or Login
Your Profile
Modify or Update Your Profile Here:
Listen to V8 Radio!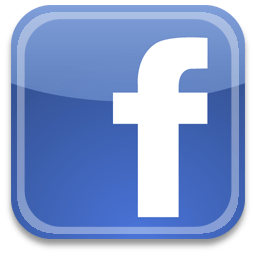 V8 Radio Facebook Page