Details

Category: Muscle Car & Corvette Nationals
The 2016 Muscle Car And Corvette Nationals show is November 19-20 in Chicago, but you can get a free piece of the action by signing up for the Muscle Car And Corvette Nationals Magazine! It's FREE, and all you have to do is click the link to get yours. LINK: FREE MAGAZINE
The Muscle Car and Corvette Nationals show is known nationwide for their unique Special Invitational displays. Each year the MCACN team invites rare cars from across the country, and even outside of the U.S.A. Many cars come in from private collections to participate in gatherings that set the bar for the muscle car world.
For 2016, the MCACN team has been hard at work on what may be the finest gathering ever under one roof of Carroll Shelby's finest for their Shelby Invitational. This will include several GT40's along with an entire row of original Cobra's on one side, and a full row featuring an even dozen of the best of the best GT-350 and GT-500 Shelby Mustangs on the other. On the Shelby Mustang side, you'll see several pre-production prototypes and one-offs, including a fuel injected version. The display will also feature the very first and only 1967 GT-500 convertible, the first 427 Cobra and several of the GT-350R racers, once again showcasing multiple million dollar plus cars.
Details

Category: Driving & Racing Events
Our new friend Ivan came to the US with one goal... to purchase a 1969 Mustang and embark on the great American road trip! Unfortunately, he had some troubles along the way. We met Ivan after the recently rebuilt 351 in his new '69 Mustang started eating valve springs. He was stuck on the side of the road just down the street from the V8 Speed & Resto Shop, so we gave him a hand so he could complete his U.S. circle tour and ship his new ride back to Germany. Like we always say, old cars make new friends!
Details

Category: Events
V8 Speed & Resto Shop Crew members Tyler Dennison and Josh Hanson recently awarded LeRoy Ingersoll and his 1941 Cadillac "Sleepy" with a V8 Speed & Resto Shop Pick award in the 2016 Benton Rend Lake Car Show. The slick custom Cadillac is powered by a Street & Performance Ram Jet big-block Chevy engine, and features a mix of traditional kustom touches and modern upgrades.
Details

Category: Events
Check out this cool recap video of the 2016 Car Craft Summer Nationals produced by our buddy Matt Avery of the Daily Hearald Newspaper and the Classic Recollections feature. It was a fun event, and we were honored to participate for the 3rd straight year in the Pro Builder's Shootout with the freshly-completed COMP Cams Camaro! Thanks to Car Craft for the opportunity, and thank you Matt for the cool video!
Register or Login
Your Profile
Modify or Update Your Profile Here:
Listen to V8 Radio!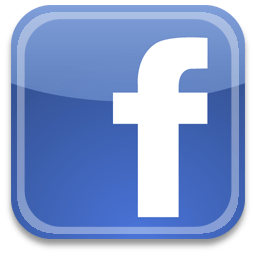 V8 Radio Facebook Page