Details

Category: Muscle Car & Corvette Nationals
The Muscle Car and Corvette Nationals show is known nationwide for their unique Special Invitational displays. Each year the MCACN team invites rare cars from across the country, and even outside of the U.S.A. Many cars come in from private collections to participate in gatherings that set the bar for the muscle car world.
For 2016, the MCACN team has been hard at work on what may be the finest gathering ever under one roof of Carroll Shelby's finest for their Shelby Invitational. This will include several GT40's along with an entire row of original Cobra's on one side, and a full row featuring an even dozen of the best of the best GT-350 and GT-500 Shelby Mustangs on the other. On the Shelby Mustang side, you'll see several pre-production prototypes and one-offs, including a fuel injected version. The display will also feature the very first and only 1967 GT-500 convertible, the first 427 Cobra and several of the GT-350R racers, once again showcasing multiple million dollar plus cars.
Details

Category: Event Photo Galleries
The 2016 Detroit Autorama is upon us, and the world-famous indoor car show at Cobo Hall in Detroit is always widely anticipated for the crowning of the coveted Don Ridler Award. The Ridler Award is basically the custom car world's Best Picture Oscar, and the winner enjoys a huge honor and tremendous prestige. The entire field is narrowed to the Great 8, and the winner chosen from those. However, the Detroit Autorama is a display of hundreds of cool cars. In this gallery, you'll find nearly 400 photos covering the entire range of customs, Muscle Cars, racers, and everything in between as seen at the 2016 Autorama! Photos by Joe Miuccio.
Details

Category: SEMA 2015 Event Coverage
http://www.v8tvshow.com - Detroit Speed is expanding their line of high-performance suspension components to include the popular 3rd generation Camaro and Firebirds from 1982 - 1992. Here, Kyle Tucker takes us through the new systems.
Details

Category: SEMA 2015 Event Coverage
The SEMA show brings out more than new parts, there are also plenty of new tools to get automotive projects done. Eastwood always brings out some new tools, and this year they showed us some welding tools along with their Tri-Flow Radiator.
Register or Login
Your Profile
Modify or Update Your Profile Here:
Listen to V8 Radio!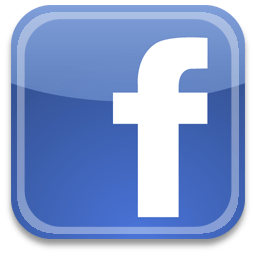 V8 Radio Facebook Page