Details

Category: SEMA 2015 Event Coverage
This year, our friends at ARP hosted a super-slick 1954 Studebaker in their SEMA display. It's a 1954 Studebaker Champion built by the talented crew at Johnson's Hot Rod Shop, and now rides on a custom chassis powered by over 630 HP of big Chevy power. Of course, the whole car is held together with ARP fasteners! The whole team was rewarded with a SEMA Top 3 showing in the Builder's Challenge at SEMA Ignited for their efforts.
Details

Category: SEMA 2015 Event Coverage
Odyssey Batteries can be found under the hoods of many SEMA show vehicles, and this year, we met up with Top Gear star Rutledge Wood to chat about ODYSSEY Batteries and some of the cars in his collection. Presented by ARP.
Details

Category: Event Photo Galleries
We stumbled across this cool diner / restaurant on our way out to the 2015 SEMA show. It's called Crane's Museum & Shoppes, and it's located in Washington, Misourri. We went for the breakfast and stayed for the very well stocked antique and car museum in the back. They have tons of old car-themed items on display, ranging from antique cars and gas pumps to scale models, toys, and pedal cars. There are plenty of non-car themed antiques on display as well, so your non car-fanatic traveling companions won't get bored. Crane's is just of Intersate 70 and is easy to find. Be sure to say hello to Cooper the dog.
Details

Category: SEMA 2015 Event Coverage
The 2015 SEMA show is right around the corner, and we'll be there all week bringing you the latest cars, parts, and even the Booth Babe Challenge! Join the V8TV Forum to play along!
Details

Category: SEMA 2015 Event Coverage
Ringbrothers are bringing out two awesome Mustangs to the 2015 SEMA show. "Espionage" is a 1965 all carbon fiber wide body fastback Mustang powered by a 959 horsepower Whipple-supercharged Wegner Motorsports 416 cubic inch engine with custom Flowmaster exhaust. This hand crafted carbon car is finished in a flawless BASF Glasurit Waterborne custom color dubbed "Spy Green." Espionage will be unveiled Wednesday, November 4, 2015 9:00 am PT in the BASF booth # 21437, located in the SEMA Central Hall/Performance Hall. V8TV will be there with cameras rolling to learn more about the carbon creation!
Details

Category: SEMA 2015 Event Coverage
Ringbrothers have been at the forefront of design and high-end custom cars for years, and at the 2015 SEMA show, they brought out their full carbon-fiber first generation Mustang body for the world to see. It was laden with Ringbrothers accessories, like hood hinges, door handles, their shifter and emergency brake handle, and many more. We got the tour from Jim Ring. Presented by ARP.
Register or Login
Your Profile
Modify or Update Your Profile Here:
Listen to V8 Radio!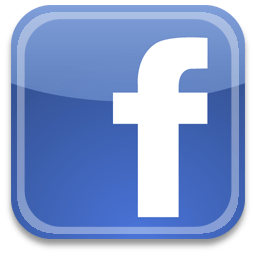 V8 Radio Facebook Page