Details

Category: Event Photo Galleries
The 2015 Street Machine Natonals in DuQuoin, IL, was a great place to tavel back in time to see some of the most iconic Pro Street car from the era. Cars like Troy Trepanier's "ProBox" 1960 Impala, Gary Buckle's 1971 Camaro, Matt & Debbie Hay's Thunderbird, and many more were on-hand in the Legends of Pro Street aisle. We snapped a bunch of photos of the event, including a few of the V8 Speed & Resto Shop-built 1969 Camaro "ZR9" as it made it's public debut!
Details

Category: Events
Presented By:
V8TV 10th Anniversary Cruise - In & Drive In Movie Party Presented by

HTP America, Inc!
Skyview Drive-In Theater in Belleville, IL - Thursday, August 27, 2015
Gates Open at 6:00 PM - Limited to first 400 cars!
ONLINE REGISTRATION IS NOW CLOSED, but you can
BUY TICKETS AT THE GATE! SEE YOU THERE!
V8TV has been on the air for 10 years, and on August 27, 2015, we're celebrating with a special event consisting of a Cruise-In car show, a Special Episode of V8TV, and a screening of Smokey & The Bandit on the big screen of the Skyview Drive-In in Belleville, IL! ** RAIN DATE - Thursday, September 3 at 6:00 PM.
Click READ MORE to order your tickets!
Details

Category: Driving & Racing Events
The V8 Speed & Resto Shop and V8TV Crew will be on-hand at the 2015 Street Machine Nationals in DuQuoin, IL, June 26-28. This is a very fun event, celebrating Pro Street heritage and horsepower all weekend long. This year, the show expands its activites with an autocross in addition to the burnout contest and other special activities like the Legends Of Pro Street display. Click the Read More link for the complete schedule of events at DuQuion 2015!
Details

Category: Event Photo Galleries
The 2015 Hot Rod Magazine Power Tour rumbled past the home of V8TV as it made it's way from Gateway Motorsports Park down to Memphis, TN. Our crew was on hand at the Gateway stop to snap some photos of the dizzying amount of Hot Rods, Muscle Cars, Customs, Late Model Performance Cars, Trucks, and so much more. The next morning, we opened the doors of the V8 Speed & Resto Shop in Red Bud, IL, to any Power Tour participant that needed a hand along the way. The Power Tour route literally came to our front door, and our town of Red Bud put on an amazing show of it's own welcoming the thousands of cars and participants all day long. This gallery captures just a slice of all the action!
Be sure to click through all 5 pages of photos!
Register or Login
Your Profile
Modify or Update Your Profile Here:
Listen to V8 Radio!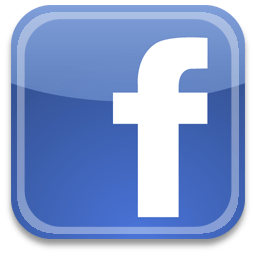 V8 Radio Facebook Page