Fuel Systems and Electronic Fuel Injection EFI Videos
Details

Category: Fuel Systems & EFI
Holley carburators are simple machines, but if they're not Tuned properly, they won't deliver all the performance they're capable of. We hooked up with Jeff Schwartz for a few tricks he uses to make sure there are no stumbles, bogs, or hiccups related to the tune on a Holley Performance Products 850 CFM Double Pumper carburetor. Click Read More for photos and the video!
Details

Category: Fuel Systems & EFI
Our Olds is going to be powered by a 400 + cubic inch, FAST fuel injected , Bullseye Power Turbocharged Olds engine built by BTR Performance , which means it's going to make alot of power. It also means the car is going to need a stout fuel supply to keep up with the engine. Today, we're looking at the components of our FAST Fuel System In A Box including the fuel pump, filters, regulator, y-block, and all the included wiring and fittings. We're also taking a sidebar to explain the mystery behind AN and NPT fittings and what those "dash" numbers mean.
Details

Category: Fuel Systems & EFI
The FAST EZ-EFI engine management system is very advanced with real-time data logging and wideband O2 sensor feedback, so they now make it possible to retrofit your lower-technology factory style Ford EEC-IV or GM EFI system to these new units. Watch the video to learn more.
Details

Category: Fuel Systems & EFI
After our 1969 Pontiac Firebird was painted, we made the jump to Electronic Fuel Injection using the Holley Avenger EFI system . We were impressed with the completeness of the kit, that it came with not only the ECM, throttle body, and hand-held controller, but also the complete fuel system down to the hose clamps. We used an MSD Pro-Billet distributor for the ignition duties. After a couple hiccups along the way... mostly ground related, our Pontiac 400 came to life and the system worked perfectly. It's easy to set up, tunes itself in learning mod, offers datalogging, expandability, and more. The drivability is sweet, the power is instant, and the car exhibits refined manners. The Avenger EFI system lived up to Holley's claims and then some.
Details

Category: Fuel Systems & EFI
The second chapter in our Holley Avenger EFI system on our 1969 Pontiac Firebird.
Details

Category: Fuel Systems & EFI
Today we thought we'd let you hear the 490 in the '68 Camaro for a bit, and it sounds killer. It's a stroked 454 with an Eagle crank and rods, JE pistons, Holley oval port heads, a Weiand Stealth intake manifold, FAST EZ-EFI fuel injection, MSD Digital E-Curve distributor and MSD wires, Moroso fabricated valve covers, Hooker headers, and a Vintage Air Frontrunner serpentine system. But the real star is the Comp Thumpr hydraulic roller camshaft kit... (PN COMP K01-600-8). This thing sounds like a top fuel car! More on this engine in an upcoming video, but here's a taste. We love the super-fast throttle response of the EZ-EFI and this Comp Thumpr. Cool.
Details

Category: Fuel Systems & EFI
MSD recently announced a new EFI system called Atomic EFI, and it's a totally self-contained unit designed to install in one day and offer a multitude of features including self-tuning capability. Here, Steve Magnante takes us through the new system.
Details

Category: Fuel Systems & EFI
FAST Electronics recently announced an upgrade to their race-proved XFI Fuel Injection system which adds new functionality to the popular system. Perhaps the most significant advance in the FAST XFI 2.0 system is the addition of self-tuning capabilities. What's even better is that you can send in your existing FAST XFI 1.0 box and have it upgraded to 2.0 at a surprisingly low cost. We spoke with FAST at the International Motorsports Industry Show to learn more.
Details

Category: Fuel Systems & EFI
Many classic and muscle cars were built in an era when automakers used open vents to allow air into fuel tanks. These vents were often hidden over the fuel tank, or up along the fuel filler neck. Back in the day, this was perfectly acceptable, but today, we're much more environmentally conscious. When you convert an old car to electronic fuel injection, like we did on our 1955 Thunderbird, that open fuel vent becomes a source of increased fuel smell as well. High-pressure recirculating fuel systems warm the fuel, returning it to the tank with even more vapor, compounding the problem. In addition, the original vents often do not provide enough air supply for the tank as the fuel level drains. The crew at II Much Fabrication have come up with an innovative solution with their billet Fuel and Differential Vent which allows for sufficient fresh air into the tank, and also incorporates a separator to allow the fuel vapor to return to liquid and drain back into the tank.
Details

Category: Fuel Systems & EFI
We install a Holley Terminator throttle-body electronic fuel injection system on our 1965 Chevelle SS. The Terminator system allows you to upgrade any Classic or Muscle Car to modern electronic fuel injection while keeping a vintage look under the hood. This player shows all 3 parts of the install.
Register or Login
Your Profile
Modify or Update Your Profile Here:
Listen to V8 Radio!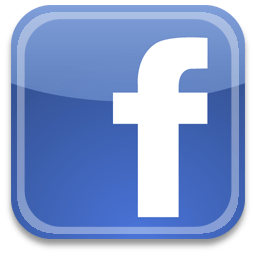 V8 Radio Facebook Page