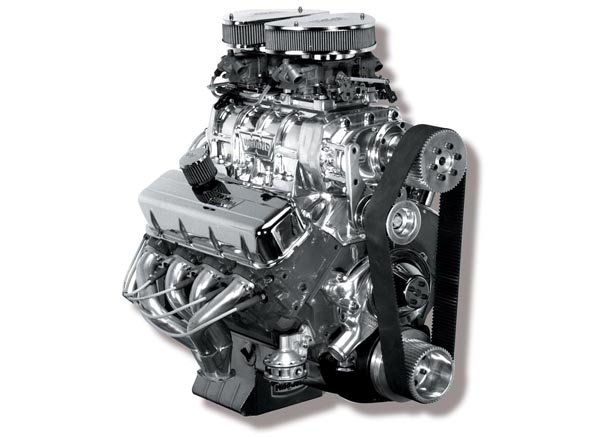 If it's maximum power you are looking for, check out the 8-71 series! Built utilizing all new cases, end-plates, manifold and snout and reconditioned GM 3 lobe rotors for peak performance under demanding, high RPM conditions. 8-71s are engineered to produce 10-12 lbs of boost on small blocks and 5-7 lbs on big blocks (depending on application and engine efficiency).
These superchargers are for the hard core enthusiast! All 8-71 marine kits are equipped with the extra tough 8mm (two piece billet snout) belt systems for durability while on the street or water. They will accommodate 2 "V" belt pulleys. All kits can be used with some marinized engine accessories, but may require extensive modifications to bracketry or mounting locations.
All superchargers are built in Weiand's state-of-the-art manufacturing cell and each supercharger is 100% boost tested to help you squeeze out maximum power & efficiency.
| | |
| --- | --- |
| Blower Size | 8-71 |
| Brand | Weiand |
| Emission Code | 3 |
| Engine | Chevy Big Block V8 |
| Finish | Satin |
| Supercharger Drive Pulley | 8mm Pitch |
Long Nose
3" Gilmer Drive Belt
11.5% Underdriven Drive Ratio w/ Included Pulley Set
Polished Finish
Develop 550+ Horsepower out of a mild 454 Chevy
Instant, full-time power every time you hit the throttle
Substantially increases torque for heavy boats and pulling up skiers
Various kits also available to suit most marinized engines
See more at https://www.holley.com/products/superchargers/supercharger/parts/7186P