Details

Category: Fuel Systems & EFI
Holley is pleased to announce the addition of aluminum versions of the 870 CFM Street Avenger carbs. These carbs share all of the same features that the Street Avenger series is known for, but now with a 36% savings in weight. Being aluminum also means they will hold their shine longer! Street Avengers are ready to run right out of the box, and now they are better than ever! Saving weight optimizes every aspect of performance of your car, whether it is acceleration, braking, or handling. What better place to start than the top of your engine?
Details

Category: Performance Parts
With over four decades of experience in designed and manufacturing high output ignition systems, it should be no surprise to learn that MSD is introducing a line of performance spark plugs! MSD's new Iridium Spark Plugs are engineered and designed to be used on high performance, high output street engines.
MSD used their involvement in NASCAR to define high rpm endurance while reviewing the spark isolation requirements needed on plugs to fire an NHRA top fuel engine to create this new line of plugs from the ground up. The result of this high level experience in motorsports is a spark plug that is engineered to support power with long lasting performance for hot rods, modern muscle cars, trucks and SUV's, as well as sport compact.
The point of interest of MSD's spark plugs is the iridium tip and the yttrium copper enhanced ground strap. This combination is designed to handle the higher heat associated with performance engines and high output ignition systems. The ground strap has also been modeled to expose as much of the flame as possible to create complete combustion. Attention was also given to the proprietary ceramic material of the plug ensuring that the only path for spark was across the gap - not through the housing which is typical of inferior plugs.
Details

Category: Engine / Driveline
Nothing is easier than bolting on a carburetor. Holley's dual plane carbureted intake for GM's LS Engines will help you get on the streets quick! Its dual plane design makes it perfect for low end torque, yet it still pulls all the way to 6,500 RPM! Our O–ring cylinder head mounting flange gaskets provide an OEM style seal and make installation a snap. Bolt one on today!
Installation Notes
Fits all GM LS Gen III or IV engines equipped with LS3/LS92 style rectangular port cylinder heads. Includes mounting bolts & washers as well as pipe plugs for Manifold vacuum and MAP sensor ports.
NOTE: These Dual-Plane Intake Manifolds are NOT legal for sale or use on engines with pollution controlled equipment.
Details

Category: Engine / Driveline
For engine builders, and enthusiasts with ambitions in hot rod engine assembly, Jon Kaase has introduced the Boss Nine in a new kit form.
Among the kit's more prominent components, Kaase includes his noted semi-hemi cylinder heads with accompanying pistons, pins and rings as well as pushrods, shaft-mounted rockers and induction system. Everything to complete the full assembly is supplied.
Though power production may vary from 500 to 1,000hp in naturally aspirated form and up to 1,500hp under forced induction, it is the engine's evocative appearance and heritage that heightens its universal appeal. Predictably, options abound and powder-coated cast valve covers are available in silver, red and black. Indeed, in any color that can be indentified by a paint code. In addition fabricated sheet metal covers are offered in natural aluminum finish.
In performance the Boss Nine's magic is ignited by increasing its stroke length from the original late-nineteen-sixties specification of 3.590in. "Those big-port heads," contends Kaase, "don't like stroke lengths shorter than 4in., and respond enthusiastically to 4.150in, 4.300in or 4.500in, all of which we use."
Because the longer 4.500in stroke causes the piston to protrude from the cylinder at bottom dead center, Kaase recommends a Race block or a "79" block, which has a 0.250in longer cylinder wall. Produced from 1979 to the mid-'90s these can be identified by the nomenclature D9 on the block's external surface. "They're robust," declares Kaase, "and we have one at the shop. It is 0.030in over-bored with 2-bolt main bearing caps and has taken the abuses of fourteen years of dyno testing. It usually generates between 900 to 1,000hp and we've used it on all Boss Nine and P-51 tests—it's still going strong."
Register or Login
Your Profile
Modify or Update Your Profile Here:
Listen to V8 Radio!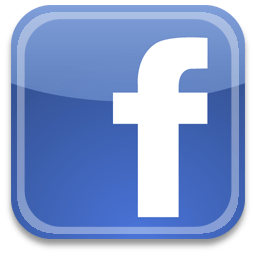 V8 Radio Facebook Page