Details

Category: Electronics
You can't deny their performance, but the GM LS engine platform certainly leaves a lot to be desired within the appearance category. Those eight coils positioned atop each valve cover just do not bode well under the hood of a hot rod or muscle car.
To clean up the engine compartment, many builders consider mounting the coils elsewhere in the engine compartment, however that also requires a considerable amount of wiring to route to each coil. Painless Performance now has the answer with three different length coil extension harnesses!
These Harnesses are available in 24", 36" and 48" lengths and are supplied with the factory style sealed connector that plugs into the factory ECU harness and coils. Painless uses their heavy duty TXL wiring with a durable sleeve that withstands extreme underhood temperatures yet is flexible and easy to route.
60127 LS Engine Coil 24" Extension Harness
60128 LS Engine Coil 36" Extension Harness
60129 LS Engine Coil 48" Extension Harness
Clean up the engine appearance by remote mounting the LS coils
Available in three lengths, 24", 36" and 48"
Factory style connectors with seals and secure crimps for positive connections
Heavy duty TXL wiring handles extreme underhood temperatures, is lightweight and is very flexible for ease during installation and routing.
Learn more at the Painless Performance website.
Details

Category: Wheels & Tires
New Rocket Racing Wheels for the '69 Chevelle! The Hyper Shot finish should look sweet against the metallic black color of the car. We're running 17x7s in front and 17x8s in the rear, and the BFG tires offer a slight tire rake for an agressive look. Cool stuff.
Details

Category: Wheels & Tires
Milled light
The Tungsten made its debut at the SEMA show bolted to Tim and Carrie Strange's 1964 Corvair.
It has since become a popular choice for resto-mods, late model Camaros and even made its way on to a few trucks. Each of the Tungsten's five larger spokes has been milled out to create not only a great look, but also significant weight reduction.
The Tungsten is available in 17-22" diameters and widths up to 15" Of course the most difficult decision may be what finish to specify. Available in polished, brushed, ceramic, powder, and custom painted finishes the tungsten has plenty of options. Tim and Carrie Strange choose the brushed version shown above. Check it out on Instagram. Also look for a '57 Chevy sporting fully ceramic coated Titanium Tungstens on The Discovery Channel's "Welder Up".
Details

Category: Exterior
We're installing a super-light (and cool looking!) Anvil Auto carbon fiber hood on the BOSS 302.0 project. It's got a modern design that still "works" with the classic lines of the '69. We dig it.
Details

Category: Wheels & Tires
The Toyo Proxes® T1 Sport delivers increased control and precision for true balance in both wet and dry handling. State-of- the-art design and construction provide the perfect mix of high-speed stability and cornering power, precise steering response, and quick braking on wet or dry pavement. This ultra-high performance summer tire also comes with up to a 20,000-mile treadwear warranty, rare for its segment.
• Available Sizes: 17-, 18-, 19-, and 20-inch rim diameters. Widths range from 215 to 325mm with 50 down to 25-series profiles.
• Speed Rating: Y (186-mph maximum) and (Y) (above 186-mph)
• Load Rating: 88 (1,235 lbs.) to 106 (2,094 lbs.)
• UTQG Rating: 240 AA A
Details

Category: Performance Parts
PRW Industries, a leading manufacturer of high performance engine components, is excited to introduce their new lightweight street/strip PQx ® High Flow Billet Aluminum Electric Racing Water Pump. The new pump is designed to equalize the flow into both sides of the engine with smooth radii and transitions. The pump housing and elbows are CNC machined from high grade billet aluminum with "O"-ring seals at each connection.
The impeller is a multi-vane, axial design that efficiently pumps the water through the engine with no cavitation. The 100 watt motor draws less than nine amps on a 12 volt system with continuous flow of over 35 gallons per minute in a closed system through PRW's extensive testing. In fact, the motor tested to over 2,700 continuous hours – well over 100,000 miles of reliable cooling performance.
Details

Category: Fuel Systems & EFI
Both the FAST™ EZ-EFI® and EZ-EFI 2.0® Multi-Port Self Tuning Fuel Injection Kits are perfect options for upgrading LS engines that have been part of an engine swap.
LS engine transplants provide unlimited options for tuning and improved drivability. FAST™ EZ-EFI® Multi-Port Kits are one upgrade that lets users take advantage of these swaps in a big way; the kits allow owners of existing factory or aftermarket equipped, multi-port, fuel injected LS applications to experience the benefits of an EZ-EFI® system. There is no limit on horsepower because the system is based on each customer's supplied injectors. Each FAST™ EZ-EFI® and EZ-EFI 2.0® setup features an easy-to-use interface that doesn't require a laptop or tuning experience. The system actually tunes itself as the user drives, meaning that expensive trips to the shop for simple tuning issues are a thing of the past. What's more, an uncomplicated OEM-quality wiring harness is included in the multi-port kit. A FAST™ XIM™ unit or EZ-LS™ Ignition is required (depending on application), allowing the user to easily monitor and adjust timing. This multi-port installation kit and all other FAST™ EZ-EFI ® systems are 100-percent designed and engineered by FAST™ staff. They feature a limited lifetime warranty and are backed by the industry's most extensive technical support team.
Details

Category: Performance Parts
New eight-stack induction systems from Inglese™ allow users to bolt EFI throttle bodies to modern LS engines while retaining classic style.
The idea of classic style combined with the superior performance of modern LS engines has become a reality with new Inglese™ LS 8-Stack Induction Systems. Designed to work with either EZ-EFI® or XFI™ Fuel Injection Systems, all necessary components such as sensors, injectors, IAC and a vacuum plenum are integrated, making the manifold an easy
bolt on. Inglese™ LS 8-Stack Induction Systems use FAST™ intake face o-ring seals and also include cast-in nitrous bungs that can be drilled out for running nitrous. Two versions are available, one for LS1-style cathedral port heads and one for LS3/L92-style heads, and are sold as either a single manifold or a fully assembled system. The LS 8-Stack Induction Systems also work with Inglese™ IDA carburetors, and a complete linkage kit is available.
Register or Login
Your Profile
Modify or Update Your Profile Here:
Listen to V8 Radio!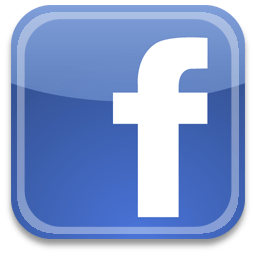 V8 Radio Facebook Page