We've been restoring a 1969 Camaro at the V8 Speed & Resto Shop and when it came time to address the powerplant, we dertermined that the existing engine would benefit from a rebuild and freshining with some new internal goodies from ARP, COMP Cams, and more.
This 6-part video series covers some tips and techniques for rebuilding any engine, but specifically assembling a small block Chevy V8.
Part 1:
2 piece rear main seal install tips

Checking Bearing Tolerances

ARP Main Bolt Installation

Bolt Torque Technique

Main Cap Torque Technique

Crankshaft Lubrication and Installation
Part 2:
Resized Connecting Rods

Installing Rings

Lubricating Pistons for Installation
Part 3:
Installing rings and piston and rods into block

Installation tools

Rod cap install tips

Torquing rod bolts

Camshaft installation

Hydraulic roller retrofit camshaft install

Timing gear & chain installation
Part 4:
How to measure or "degree" the COMP Cams XE series hydraulic roller camshaft.

How to degree the camshaft

Installation tools

Piston Stop

Degree Wheel
Part 5:
Checking piston to valve clearance

Head Gasket Thickness

Cylinder Head Installation

ARP Head Bolt Installation

Cylinder Head Torque & Sequence

Installing / Changing Valve Springs

COMP Cams Ultra Pro Magnum Steel Roller Rocker Arm Installation

Rocker Arm Adjustment

Eastwood Ceramic Engine Paint
Part 6:
Final Painted Assembly

Timing Cover

Water Pump

Harmonic Balancer

Oil Pump Pickup Depth & Oil Pan

Holley Finned Valve Covers

Edelbrock Performer Intake Manifold
PARTS USED:
| | | |
| --- | --- | --- |
| Billet Timing Set | COMP | 7100 |
| Rocker Arm Adjusting Nuts | COMP | 4604-16 |
| Rocker Arms | COMP | 1601-16 |
| Pushrod Set | COMP | 7809-16 |
| Cam & Lifter Kit | COMP | CL12-423-8 |
| Break-In oil | COMP | 12/1/1590 |
| Oil Pump Screen Assy | NAPA | 224-14227 |
| Oil Pump | NAPA | 224-4146 |
| Intermediate Shaft | NAPA | 224-6146E |
| Gasket Set | NAPA | FS7733PT-2 |
| Gasket Set | NAPA | OS34509T |
| Cam bolts | ARP | 134-1001 |
| Balancer bolt | ARP | 134-2501 |
| Head bolts | ARP | 134-3603 |
| Main bolts | ARP | 134-5001 |
| rod bolts | ARP | 134-6003 |
| Oil pump bolt | ARP | 230-7001 |
| ARP Accessory bolts | ARP | 534-9501 |
| Valve Covers | Holley | 241-241 |
| Cylinder Heads | AFR | |
| ARP Ultra Torque | | |
| Royal Purple Max Tuff | | |
http://www.arp-bolts.com
Contact the V8 Speed & Resto Shop for your performance parts and restoration needs! 314.783.8325
We spend lots of time tuning cars at the V8 Speed & Resto Shop, and have learned a few things to help make dyno shop tuning sessions go smoothly. If you need help with a custom tune for you car, be it fuel injected or carbureted, feel free to contact our shop at 314.783.8325 or at http://www.v8speedshop.com/tune and we'll be happy to discuss having our technicians tune your car on the chassis dyno. Read More to watch the videos for some tips from our crew!
The GM Connect & Cruise powertrain conversions have become very popular, and for good reason. They offer a matched engine and transmission combination delivering reliability, power, and economy, and this clean 1971 Chevrolet C10 pickup is going to be used as a daily driver, making it a perfect candidate for the Connect & Cruise upgrade. We've performed many LS swaps, and are looking forward to upping the power level on this truck to 480 HP and adding the electronic overdrive 4-speed automatic transmission. You can follow along in the photo gallery below, and if you'd like more information on a swap like this for your ride, click to contact the V8 Speed & Resto Shop.
Contact the V8 Speed & Resto Shop to upgrade your ride!
Electric cooling fans are nothing new, but modern technology allows for a better way to control them. Rather than just a simple on-off switch, which can "jolt" the electrical system of the car when the high-current fans kick on - the Derale 16796 fan controller uses Pulse Width Modulation technology to "ramp" the fans up to speed. This system is also much quieter than a typical electric fan setup. This video explains the process, as well as shows the installation and function of the controller. The benefits include a variable speed fan control, a smooth start to eliminate the high-amperage spike on the electrical system, programmable on-off temperatures, 65 amp capacity, and the reduced parasitic loss of power from a belt driven fan. The car used is a slick 1964 Ford Galaxie featuring a 468 cubic inch Ford FE V8 with dual quads and a 4-speed. The Galaxie received a complete repaint at the V8 Speed & Resto Shop as well as this fan upgrade.
Click "Read More" To See The Video!
Our 1970 Buick Riviera is an all-stock and original ride, and we don't plan on restoring this car anytime soon. However, we do like driving it, so we elected to install a Pertronix Igniter electronic ignition module and Flame Thrower ignition coil our original distributor to eliminate the mechanical breaker points and enjoy smoother starts and better performance.
Register or Login
Your Profile
Modify or Update Your Profile Here:
Listen to V8 Radio!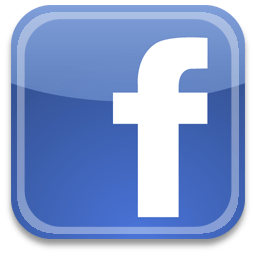 V8 Radio Facebook Page