If your custom aluminum wheels have seen better days, there is a possibility that they can be restored to look new again. We took our Vintage Wheel Works V45 wheels that have been on our '62 Ford Galaxie 500 XL since 1999 to Dent Wizard's wheel refurbishing center to have them brought back to as-new condition. The Dent Wizard crew stripped the wheels, blasted and cleaned them, painted the centers, CNC machined the rim, and clear powder coated them to keep 'em looking new. We then added a set of custom white and red lined tires from Diamond Back Classics to give our old Galaxie a look all it's own. We think they look great, what do you think?
Fasteners need to be tightened properly to achieve the required clamping pre-load or your engine could have big problems down the road. In this video, we show you how to check the accuracy of your torque wrench, and explain the need for proper fastener lubrication to get an accurate "squeeze" on critical engine parts. ARP developed their Ultra-Torque assembly lubricant for this reason, as it allows fasteners to reach their target clamping force without the need for repeated torque cycles, it offers a high melting point to stay on the fastener, and it is non-metallic. Click read-more to watch the video!
The GM LS Engine is a super-popular swap candidate for many reasons, but they are not very attractive as-installed in their original cars. In this video, we show you some different LS style engines in the V8 Speed & Resto Shop and some things our crew did to make these versatile engines look as good as the Muscle Cars in which they are installed! Some of the tricks include using adapters to install traditional small-block parts like retro-looking Edelbrock Elite II valve covers and air cleaner on the 6 Liter V8 in the red 1965 Impala. We also show a ZR1-style LS9 installed in the ZR9 Camaro, the L92 V8 in the '64 C-10 pickup, and some Eastwood ceramic engine paint to keep them looking great.
In this video, Kelle learns the basics of MIG welding with Jeff Noland of HTP America, Inc. Topics cover the how to set your welder, plus the basic types of MIG welds.
Wheels and tires can make or break the look of your Muscle Car, and if you order custom wheels in the wrong size, you're stuck with them. In this video, Kelle shows us how to properly measure wheel width, diameter, bolt pattern and size, offset, and backspacing. We also learn about tire sizes to unscramble the mystery of the numbers on the sidewall.
Click Here To Order Your WheelRite Tool: Add to cart
Register or Login
Your Profile
Modify or Update Your Profile Here:
Listen to V8 Radio!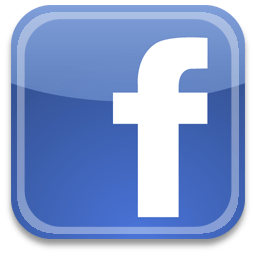 V8 Radio Facebook Page