| | |
| --- | --- |
| | The Muscle Car and Corvette Nationals (MCACN) show is THE premiere Muscle Car event in the world, and this new Triple DVD 3-pack covers this spectacular show for 2012, 2013, and 2014! The Official Event DVD features interviews and car features from some of the most highly-prized, rare, and saught-after Muscle Cars and Corvettes in the world! |
| | The ultimate book for Corvette lovers and fans of America's premier high-performance vehicle. |
| | When Ford wanted to add some spice to its newly introduced Mustang pony car, it turned to former racer Carroll Shelby. The resulting cars proved to be the definitive performance Mustangs of the muscle-car era... |
| | The year was 1900 when Horace and John Dodge founded the Dodge Brothers Company, in a machine shop in Detroit, Michigan. The high-quality components they produced advanced the dawn of the American automotive industry, appearing in the famous Curved Dash Olds and Henry Ford's Model A... |
| | The rarity and historical significance of prewar classic and antique cars make them hot commodities on the collector car market. These are the automobiles that populate the fairways and manicured lawns of the world's greatest car shows in alluring locales like Pebble Beach, California, and Amelia Island, Florida... |
| | This is a Camaro book like no other. The Complete Book of Camaro covers the entire production history of Chevrolet's iconic pony car, from the original concept car, code-named Panther, to the latest and greatest fifth-generation sensation. The Complete Book of Camaro showcases in photos, text, and... |
| | Of the legendary names in the history of the Ford Mustang, one stands apart: BOSS. Originally created to homologate the new Boss 302 engine and option package for SCCA Trans-Am racing, the Mustang Boss 302 debuted for the 1969 model year and was ... |
| | Solvent-based paints have been used in automotive applications since the days when automobiles were called "buggies" and the horsepower was provided by, well, horses. But recent EPA regulations have restricted solvent-based paints for use only in approved professional paint booths, meaning that do-it-yourselfers can no longer use them--and it won't be long before... |
| | Professional Sheet Metal Fabrication is the number-one resource for sheet metal workers old and new. Join veteran metalworker Ed Barr as he walks you through the ins and outs of planning a sheet metal project, acquiring the necessary tools and resources, doing the work, and adding... |
| | In the late 1950s, a young John Morton was transfixed with sports car racing. His dreams of competition eventually led him to enroll, in 1962, in the Shelby School of High Performance Driving. In a bold moment after the last class, Morton asked Carroll Shelby... |
| | In the early 1960s, Lee Iacocca—then director of the Ford division at Ford Motor Company—convinced Henry Ford II to produce a sporty four-seat car aimed at the emerging youth market. That car, essentially a reconfigured and re-skinned Falcon economy car, became the Ford Mustang, and it changed the automotive world like no other car before or since... |
| | For the Corvette enthusiast, there is no greater source of speculation, pent-up excitement, and anticipation than the pending introduction of a new-generation 'Vette. Since unveiling the original American sports car in 1953, GM has upped the ante with each successive model and along the way... |
| | It's no secret that Dodge and Plymouth have been responsible for some of history's most iconic muscle cars— a resume including the immortal Road Runner, Dodge Daytona, Hemi 'Cuda, Challenger T/A, Charger, Super Bee, Super Bird, and GTX. These cars, often referred to as... |
| | Born from the ashes of Hudson and Nash, AMC represented a last, desperate attempt at survival for an independent automobile company. Thanks to the steady, capable leadership of George Romney, the company not only survived, but thrived... |
| | This full-length DVD covers the complete restoration of the 1968 Camaro called "Reloaded". Topics include disassembly, paint stripping, chassis restoration, performance suspension upgrades, panel replacement and rust repair... |
| | In Hot Rod Garages, acclaimed hot rod photographer and authorPeter Vincent gives readers an intimate look inside the shops and garages of more than two dozen rod and custom builders. Unlike most hot rod books, Vincent's takes a strictly California-centric approach... |
| | In the 1960s, something explosive happened in the automotive world: the United States' evolving V-8 engine technology was met by 75 million baby boomers, all with an extreme need for speed and all entering the auto market at the same time. The result was the golden era of factory muscle cars, brutish machines that were unlike any the world had ever seen or will likely ever see again... |
| | THE REBIRTH OF THE 1965 CHVELLE SS is a full length feature documenting the entire restoration process taken by the V8TV crew to bring this timeless Chevelle back from the edge of it's life. Starting with 3 cars, the crew utilized thousands of new reproduction parts, restored originals, and today's high-tech methods... |
Details

Category: Books & DVDS
American Motors Corporation
The Rise and Fall of America's Last Independent Automaker
In American Motors Corporation: The Rise and Fall of America's Last Independent Automaker, author Patrick Foster provides the ultimate inside look into an American corporation that rose from the death throes of a once-thriving independent auto industry, putting up a valiant fight for nearly half a century before succumbing to the inexorable will of the corporate machine. Born from the ashes of Hudson and Nash, AMC represented a last, desperate attempt at survival for an independent automobile company. Thanks to the steady, capable leadership of George Romney, the company not only survived, but thrived, riding on the success of the firm's small, economical cars like the Rambler. When competition arose from Ford, Plymouth, and Chevrolet and the market began to shift toward performance and luxury cars, AMC found itself poorly prepared to compete with its bigger rivals. With the fuel crisis of the 1970s, the small cars from AMC once again refilled corporate coffers, and the firm's purchase of the Jeep brand also generated profits--but ultimately, it was too little, too late. Even a partnership with French automaker Renault and the introduction of all-wheel-drive cars couldn't save AMC. In 1987, Chrysler Corporation purchased AMC and the story of the last independent automaker came to an end. This engaging book, from one of America's best-known automotive writers, tells the entire AMC story from its inception to its ultimate demise.
Details

Category: Books & DVDS
The Complete Book of Classic Dodge and Plymouth Muscle
Every Model from 1960 to 1974
From lifelong car enthusiast and photographer Mike Mueller comes the most expansive overview of Chrysler Corporation's muscle cars ever published.
It's no secret that Dodge and Plymouth have been responsible for some of history's most iconic muscle cars— a resume including the immortal Road Runner, Dodge Daytona, Hemi 'Cuda, Challenger T/A, Charger, Super Bee, Super Bird, and GTX. These cars, often referred to as "Mopars" (short for "Motor Parts," Chrysler's parts division), defined the golden age of the American muscle car. They earned the "Motor" part of the Mopar name by housing the most robust engines of the period: legendary power plants like the original Firepower Hemi, the Max Wedge, the 440 Super Commando, and the famed Street Hemi. Even their small V8s, like the 340 LA-series engine that powered the AAR 'Cuda, are the stuff of motorhead folklore.
In The Complete Book of Classic Dodge and Plymouth Muscle, they're all here: every car and every engine from the classic era. This gorgeously illustrated work takes readers through the fifty-plus-year history of Mopar performance, from the Hemi-powered 300 Series through the last cars produced before rising gas prices, tightened emissions, and outrageous insurance rates brought the curtain down on American muscle car production. Author/photographer Mike Mueller offers an in-depth look at the specialty driving machines that have made Mopar performance an enduring part of American automotive culture for over half a century. With extensive details, specs, and spectacular photographs, Mueller's book stands alone as the ultimate resource on America's muscle cars.
Details

Category: Books & DVDS
Corvette Stingray
The Seventh Generation of America's Sports Car
For the Corvette enthusiast, there is no greater source of speculation, pent-up excitement, and anticipation than the pending introduction of a new-generation 'Vette. Since unveiling the original American sports car in 1953, GM has upped the ante with each successive model and along the way, the Corvette has evolved from 6-cylinder boulevard cruiser to street racer to Le Mans winner to world-class sports car. Sixty years of constant refinement have ensured that the next-generation Corvette will give its global competitors a strong run for their money. For the making of Corvette Stingray: The Seventh Generation of America's Sports Car, GM granted author Larry Edsall exclusive access to engineers, designers, and other Corvette team members, as well as its own photographic archives, to create the complete inside story of this top-notch sports car. The seventh-generation Corvette (C7) again raises the bar, not only for outright performance but also for performance-for-dollar. Capable of running with - and in many cases outclassing - the likes of Ferrari, Porsche, Audi, and other European legends, Chevy's newest Corvette delivers the goods with a new look and even more performance technology. With more than 300 historical and behind-the-scenes photographs that take you as close to the car as you can get without sitting behind the wheel,Corvette Stingray is a must-own book for any serious gearhead--whether you're a long-time 'Vette junkie, a sports car devotee, or simply an admirer of beautiful machines.
Hardcover, 192 pages, 9.5 x 10.875 in.
Illustrations: 350 color photos
Item Number: 200268
EAN (ISBN-13): 978-0760343845
Publication Date: January 15, 2014
Publisher: Motorbooks
MSRP
$40.00
Our Price $32.00
Details

Category: Books & DVDS
Mustang: Fifty Years
Celebrating America's Only True Pony Car
In the early 1960s, Lee Iacocca—then director of the Ford division at Ford Motor Company—convinced Henry Ford II to produce a sporty four-seat car aimed at the emerging youth market. That car, essentially a reconfigured and re-skinned Falcon economy car, became the Ford Mustang, and it changed the automotive world like no other car before or since. In Mustang: Fifty Years, acclaimed Mustang writer Donald Farr celebrates this unbroken lineage of muscle: its phenomenal first-year sales, the new "pony car" genre it pioneered, and subsequent models that include the Mustang GT, Shelby GT350, Shelby GT500, Super Cobra Jet, Boss 302 and Boss 429—all part of a line of American performance cars that continues on to this day. With 400 photos of the USA's iconic sports car and released in tandem with the Mustang's 50th anniversary, Mustang: Fifty Years is a must on the bookshelf of any gearhead or Ford aficionado.
Hardcover, 256 pages, 10 x 12.25 in.
Illustrations: 200 color & 200 b/w photos
Item Number: 200364
EAN (ISBN-13): 978-0760343968
Publication Date: October 13, 2013
Publisher: Motorbooks
MSRP
$50.00
Our Price $40.00
Details

Category: Books & DVDS
Inside Shelby American
Wrenching and Racing with Carroll Shelby in the 1960s
In the late 1950s, a young John Morton was transfixed with sports car racing. His dreams of competition eventually led him to enroll, in 1962, in the Shelby School of High Performance Driving. In a bold moment after the last class, Morton asked Carroll Shelby if he might come to work for the newly formed Shelby American. The answer was "Yes, here's a broom." Thus ended Morton's college career and began his long racing career.
Over the next three years, Morton would be a firsthand witness to the evolution of one of the most iconic sports car builders and racing teams of the 1960s. Inside Shelby American is his personal account of a company overflowing with talent, from designer Pete Brock to fabricator extraordinare Phil Remington to drivers like Dan Gurney, Ken Miles, Bob Bondurant, and Phil Hill. The cars were equally captivating: AC Cobra, Mustang GT350, Ford GT, Daytona Coupe. In this book, Morton's story is intertwined with the memories of other Shelby staffers of the period, revealing through historic photography and an untold perspective the rousing story of America's most legendary racer and car builder.
Hardcover, 256 pages, 6.25 x 9.25 in.
Illustrations: 46 color & 90 b/w photos
Item Number: 200335
EAN (ISBN-13): 978-0760343944
Publication Date: November 18, 2013
Publisher: Motorbooks
MSPR
$28.00
Our Price $22.40
Details

Category: Books & DVDS
Professional Sheet Metal Fabrication
Professional Sheet Metal Fabrication is the number-one resource for sheet metal workers old and new. Join veteran metalworker Ed Barr as he walks you through the ins and outs of planning a sheet metal project, acquiring the necessary tools and resources, doing the work, and adding the perfect finishing touches for a seamless final product. From his workshop at McPherson College-home of the only accredited four-year degree in automotive restoration technology-Barr not only demonstrates how the latest tools and products work, but also explains why sheet metal reacts the way it does to a wide variety of processes. He includes clear directions for shaping metal using hand tools, the English Wheel, the pneumatic planishing hammer, and other machines, and discusses a variety of ways to cut and join metal through welding, soldering, brazing, and riveting. Dent repair and automotive patch panel fabrication are covered in detail. Readers are also given tips on copying shapes and building foam, wire, and wood station bucks to use as guides during shaping. This is truly the most detailed enthusiast-focused sheet metal how-to book on the market. Whether you're a metal hobbyist or experienced professional, you're sure to find something new inProfessional Sheet Metal Fabrication.
Details

Category: Books & DVDS
SATA Auto Paint from Prep to Final Coat
Solvent-based paints have been used in automotive applications since the days when automobiles were called "buggies" and the horsepower was provided by, well, horses. But recent EPA regulations have restricted solvent-based paints for use only in approved professional paint booths, meaning that do-it-yourselfers can no longer use them--and it won't be long before their use is banned entirely. Paint manufacturers have raced to develop water-based paints as a replacement for the solvent-based paints previously used. These new water-based automotive paints are of very high quality, but they require different methods and techniques for proper application, virtually rendering previous automotive paint books obsolete. SATA Auto Paint from Prep to Final Coat is the first book to provide instruction in these new paints. In addition to providing this critical information, author and top professional painter JoAnn Bortles covers all the techniques necessary to get the great results your car deserves. From initial body-panel preparation, to troubleshooting common problems, to applying the final coat and all steps in between, this book is the only reference you will need to ensure your DIY automotive paint job is done right the first time.
Details

Category: Books & DVDS
Mustang Boss 302
From Racing Legend to Modern Muscle Car
Of the legendary names in the history of the Ford Mustang, one stands apart: BOSS. Originally created to homologate the new Boss 302 engine and option package for SCCA Trans-Am racing, the Mustang Boss 302 debuted for the 1969 model year and was built in limited numbers for the street through 1970. Designed by the legendary Larry Shinoda, the Boss cars were easily distinguished from their less potent stablemates by their race-bred powerplant, standard front spoiler, and bold graphics.
For the 2012 model year, Ford has at long last revived the most revered of all Mustang models: BOSS. With a new racing counterpart and a modern street version that delivers more than 440 horsepower, the Boss is truly back!
To mark this historic occasion, Mustang historian Donald Farr has written a complete history of the Boss 302, from its late 1960s origins in Ford's boardrooms, through its Trans-Am successes and untimely demise in 1970 up to the conception and development of the spectacular new 2012 Mustang Boss 302. Packed with brilliant photography and first-hand accounts from the people who created the original Boss as well as the team that resurrected Ford's most iconic Mustang, this is the story every Mustang enthusiast has been waiting to read!
Hardcover, 160 pages, 9.5 x 11.125 in.
Illustrations: 215 color & 51 b/w images
Item Number: 194479
EAN (ISBN-13): 978-0760341414
Publication Date: August 29, 2011
Publisher: Motorbooks
MSRP
$30.00
Our Price $24.00
Details

Category: Books & DVDS
The Complete Book of Camaro
Every Model Since 1967
This is a Camaro book like no other. The Complete Book of Camaro covers the entire production history of Chevrolet's iconic pony car, from the original concept car, code-named Panther, to the latest and greatest fifth-generation sensation. The Complete Book of Camaro showcases in photos, text, and technical specifications every model since 1967. If Chevrolet built it, it is here.
Details

Category: Books & DVDS
Art of the Classic Car
The rarity and historical significance of prewar classic and antique cars make them hot commodities on the collector car market. These are the automobiles that populate the fairways and manicured lawns of the world's greatest car shows in alluring locales like Pebble Beach, California, and Amelia Island, Florida. These are the cars that bring a hush to the hall when they roll across the blocks at auctions around the world. These are the cars that fill the world's greatest collections, like those of Ralph Lauren, Mark Knopfler, and various members of royal families. These are the cars from history's premiere automakers: hallowed names like Packard, Duesenberg, Stutz, Bugatti, Mercedes-Benz, Cord, and others—six-figure and million-dollar machines that thrill Barrett-Jackson audiences and drive bidders to frenzy
Art of the Classic Car features the stunning studio photography of Peter Harholdt (Art of the Hot Rod, Art of the Muscle Car), lavished on the most significant automobiles from the classic era: the 1910s to early 1940s. Every page contains framable-quality portraits of some of the most important cars ever made, with each car accompanied by a short essay from automotive expert Peter Bodensteiner that places the model contextually within automotive history. Complete with period ads and promotional art, Art of the Classic Car is the most beautiful pictorial history of classic cars ever produced.

Hardcover, 224 pages, 12.25 x 10.75 in.
Illustrations: 206 color photos
Item Number: 210622
EAN (ISBN-13): 978-0760344156
Publication Date: September 16, 2013
Publisher: Motorbooks
MSPR
$50.00
Our Price$40.00
Where To Listen To V8 Radio
We like easy at the V8 Radio Podcast. To prove it, here are some links to make it easy to find, listen, and subscribe to our show from your favorite podcast source! Enjoy!
Alexa:
"Play V8 Radio Podcast"
Amazon Music:
Stitcher:
Apple Podcasts:
Google Podcasts:
Spotify:
Player.fm:
Podchaser:
Podbean:
iHeart Radio:
TuneIn:
V8 Radio Website:
V8 Radio Facebook Page:
https://www.facebook.com/V8RadioShow/
V8 Radio YouTube Channel:
Full RSS Feed:
Register or Login
Your Profile
Modify or Update Your Profile Here:
Listen to V8 Radio!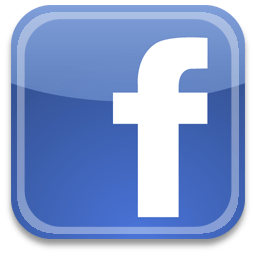 V8 Radio Facebook Page